Family Migration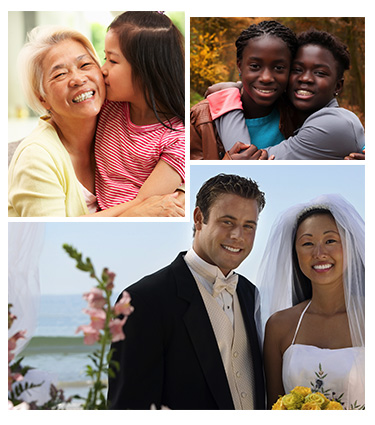 Family Migration
SHP • Parent • Child • Partner • Prospective Marriage • Family
We can assist you to bring your loved ones to Australia. IOM can support you and your family throughout the migration journey from initial advice, through to visa application assistance and travel arrangements.
Our family migration services include migration advice and assistance on a broad range of visa classes including partner-spouse visas, children or dependent visas, parent, eligible relatives and family reunification under the Special Humanitarian Visa category (visa sub class 202).
Our services are tailored to minimise avoidable delays in the visa application process, by supporting an appropriate visa selection, ensuring you clearly understand the requirements for application, and working with you to ensure a complete application.
IOM also offers travel services to complete the migration journey to Australia for offshore visa holders.
IOM's Post Arrival Connect commitment will give you and your loved ones peace of mind knowing that we are here to support you to meet your visa conditions once in Australia.
If you have a family member hoping to re-unite with you through the Special Humanitarian Programme (SHP) split family visa application, we may also be able to refer you to the government funded no-interest- loan-scheme administered by IOM to assist you with the costs of travel.